NEWS 2021
photo at 9.5 weeks
and individual names:
TZunami HATI Shepter, Poland
TZunami RIO Shepter, Estonia
TZunami TENZING Shepter, USA
TZunami FRUIT Shepter, Germany
TZunami TED Shepter, Belgium
TZunami ... Shepter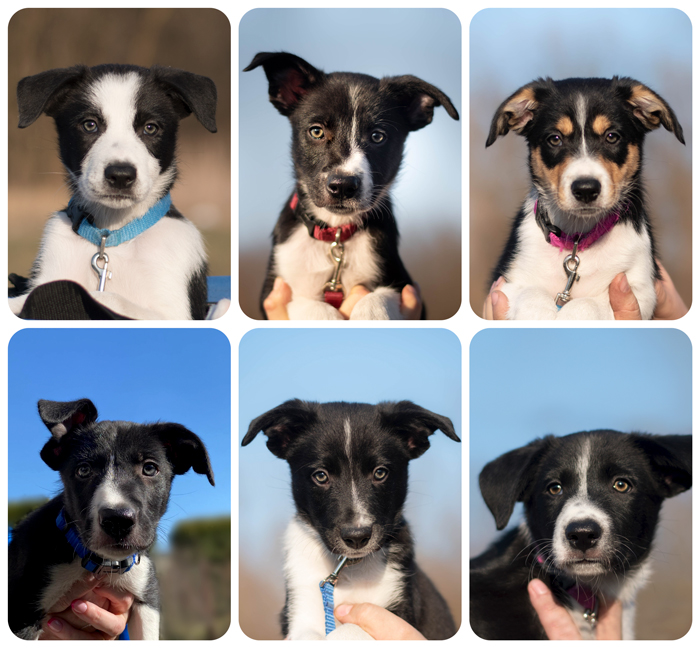 7 weeks pictures
for more info see TZunami litter page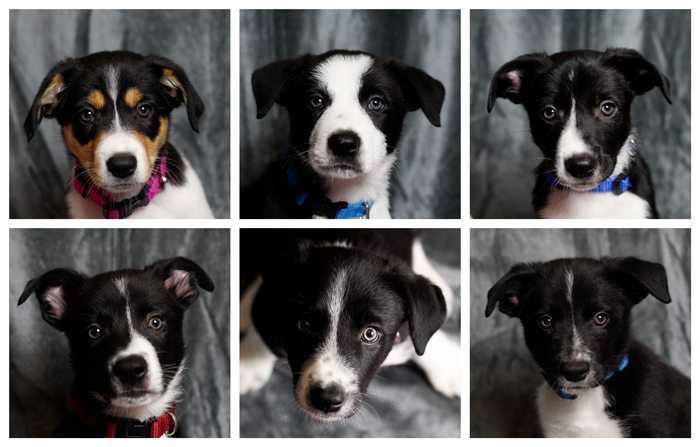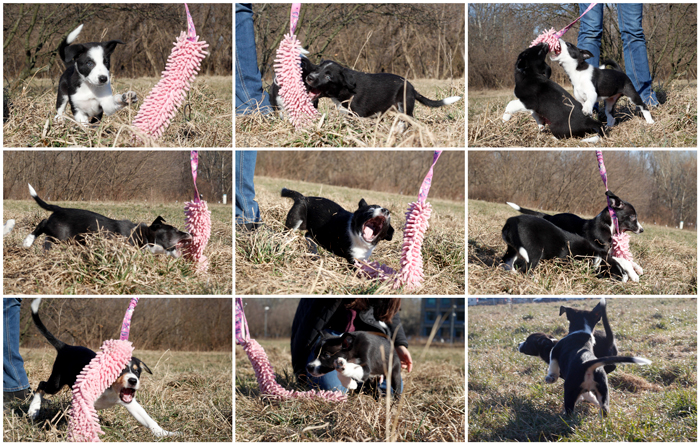 New Video of the puppies
New photos of 3-week-old Tai x Zen puppies
*
Some outstanding videos of Rai's progeny have been added to RAI's webpage :)
*
New puppies at Shepter Kennel
after Tai (Rai's daughter) and Zen
for more info see TZunami litter page
1 tri girl and 5 black and white boys.
All smooth
Some boys are searching for sporty and loving homes :)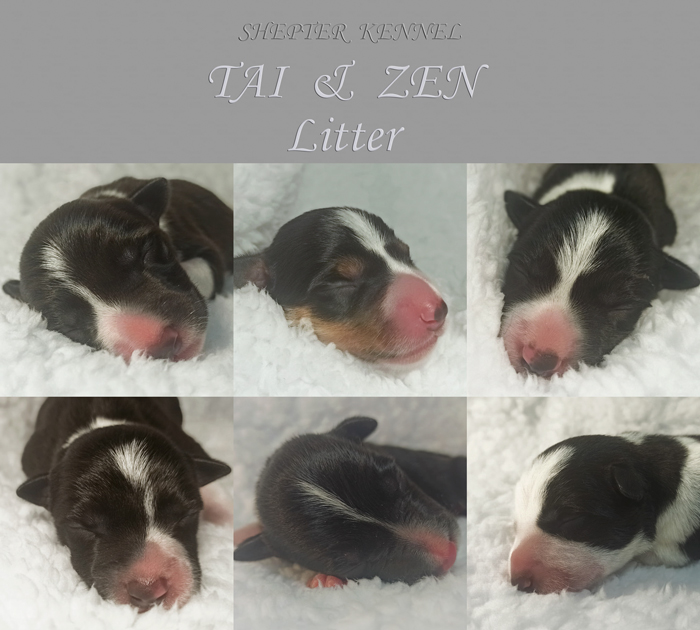 *
New names of ROZ RAI puppies:
Ready2Rock 2 Eevee Shepter
Ready2Rock 2 Sunna Shepter
Ready2Rock 2 Floki Shepter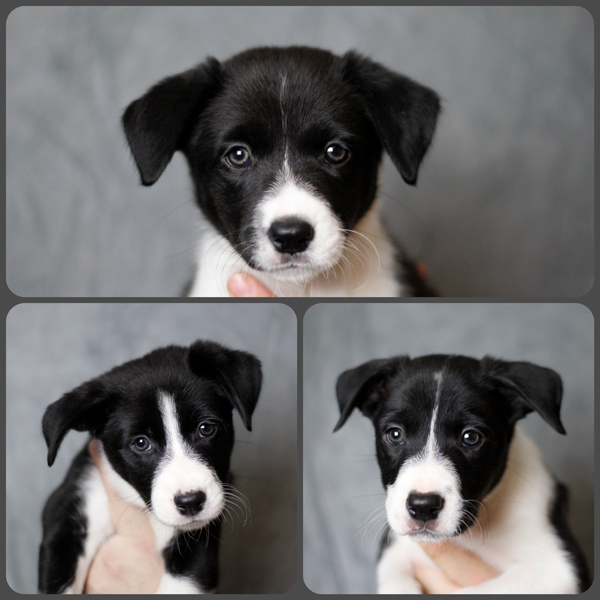 *
Some new litter plans - Tai and Zen <3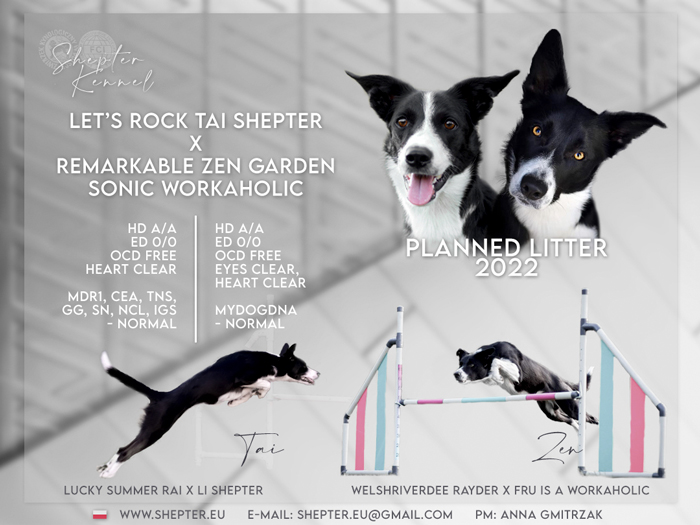 ***
Cannot wait to see the puppies from our latest litter plans.
Some people are already on the waiting list for girls,
we are now taking reservations for boys only :)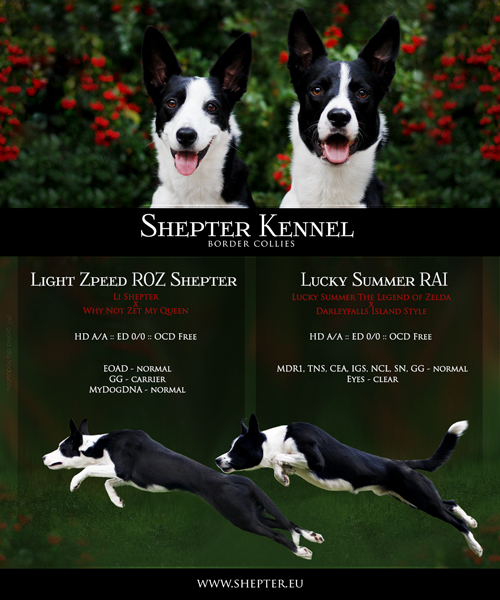 *
We have some great news:
Some of health results of the children from the first Roz x Rai litter are already here:
Misty: HD,ED, Spine, OCD - free
Siou: HD,ED, Spine, OCD - free
Fugee: HD A, ED 0/0, OCD Free
Official health results of Li x Rai puppies:
LR JAKKA Shepter - HD A, ED 0/0, OCD Free,
LR TAI Shepter - HD A, ED 0/0, OCD Free,
LR TIA Shepter - HD B, ED 0/0, OCD Free, Spine ok,
LR TRACY Shepter - HD A, ED 0/0, OCD Free,
*
Another amazing Rally-O competition with 4 excellents for Tai, Bekon, Li and Dust.
More detailed results soon...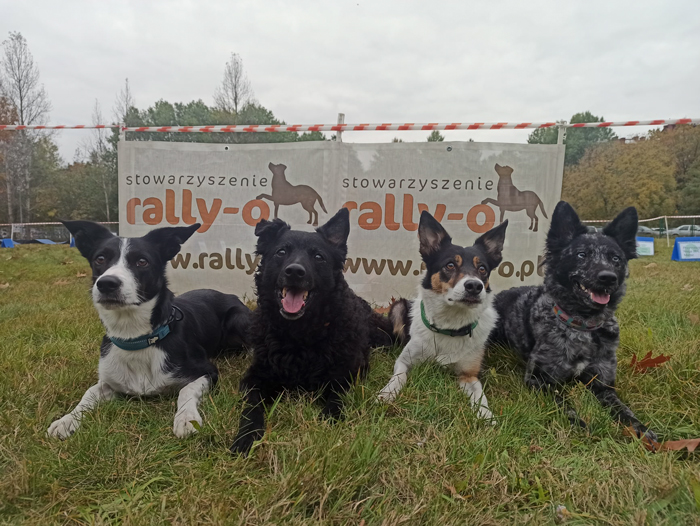 *
Li and Rai passed their NHAT exams :D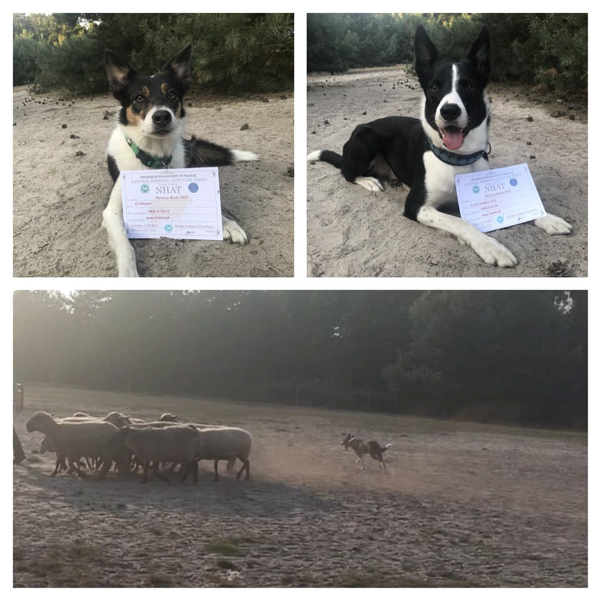 *
My Excellent Four on a windy but sunny Sunday
At a Rally-O competition these 4 of Shepter gang got excellent marks in class 1 <3
LI Shepter -max points
Lucky Summer RAI - max points
LR TAI Shepter
Bariguard Bekon DUST
And today Li and Rai also advanced to class 2 :D
<3 So proud of all the doggies <3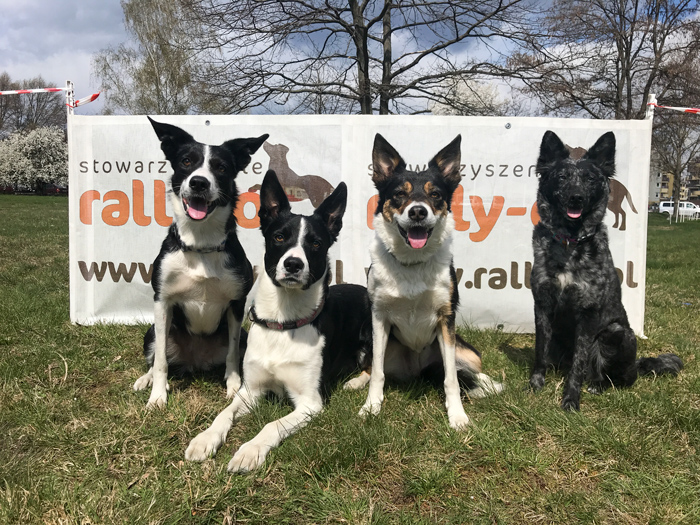 *
We have been busy a bit but we are catching up already :)
Roz-Rai litter now have their own page in the litter section
and below are the official names of the Lia-Zet litter puppies:
LIGHT 2 ZPEED RIZ Shepter
LIGHT 2 ZPEED GEMZ Shepter
LIGHT 2 ZPEED PUUKKO Shepter
LIGHT 2 ZPEED BLUES Shepter
LIGHT 2 ZPEED SONIC Shepter
LIGHT 2 ZPEED RADIO Shepter
LIGHT 2 ZPEED VANE Shepter
*
Amazing girls Riz and Gemz:
NEWS 2020
Lia and Zet litter got a new webpage :)
Beginning of 6th week
Li Shepter x Why Not Zet My Queen
5 boys (BW & Tricolours), 2 girls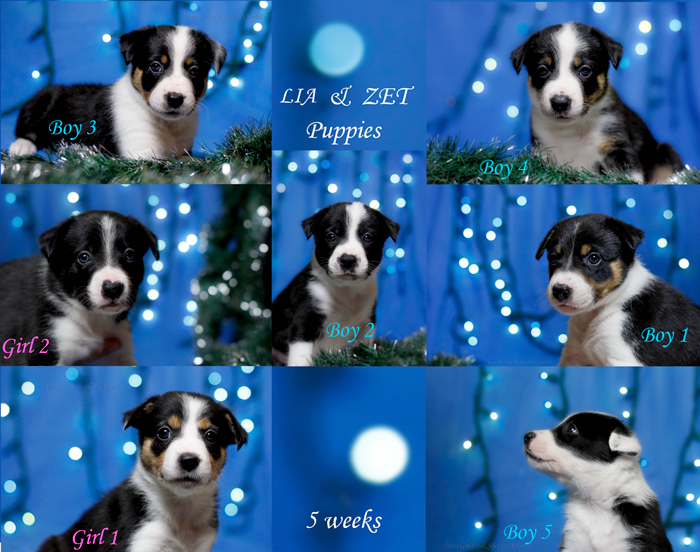 Rai Obedience training:
***
Do It Astra Shepter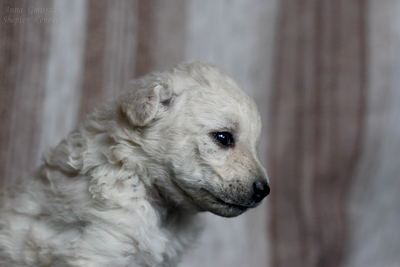 Do It Shadow Shepter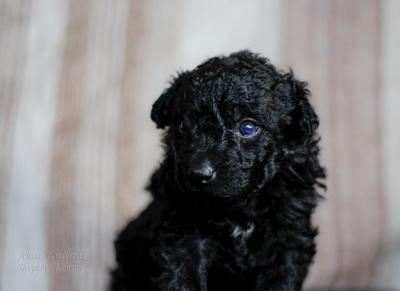 *
Li Shepter x Why Not Zet My Queen
Puppies on board :D
G1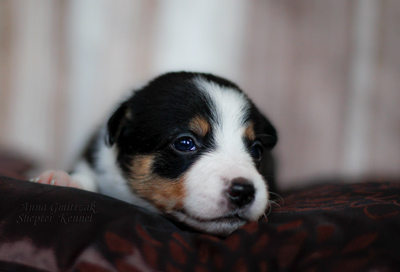 G2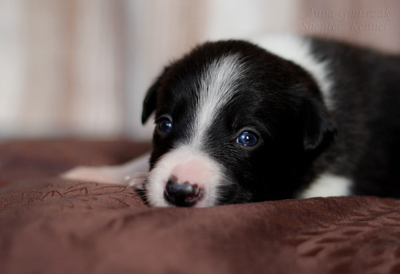 B1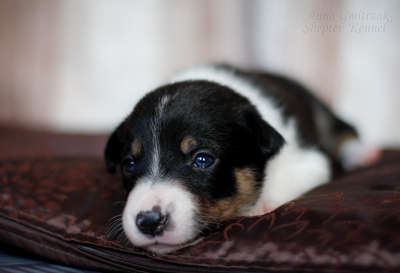 B2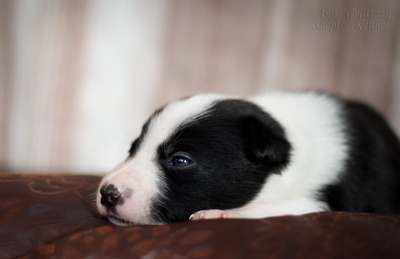 B3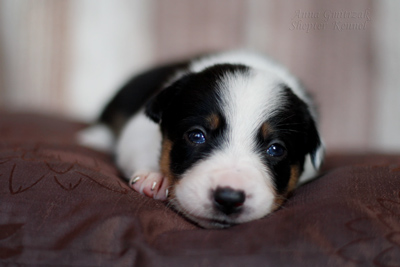 B4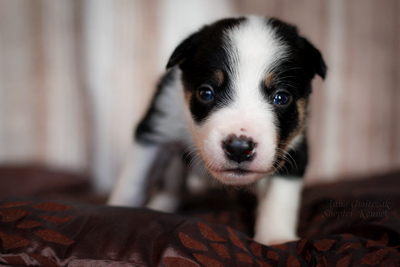 B5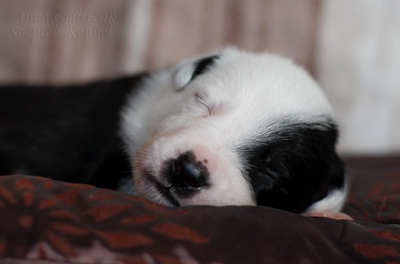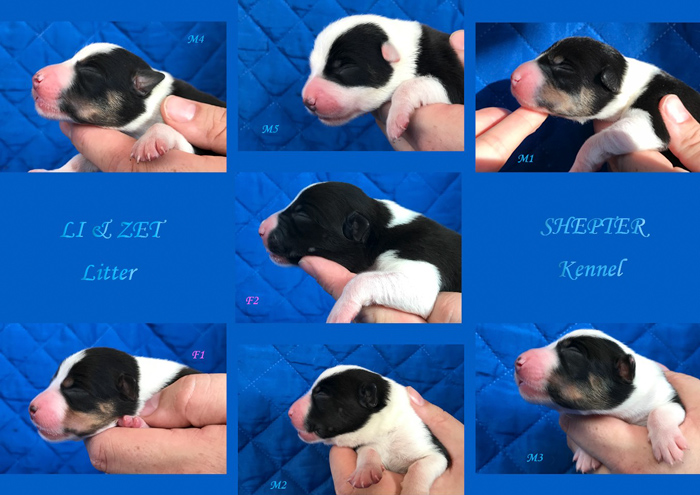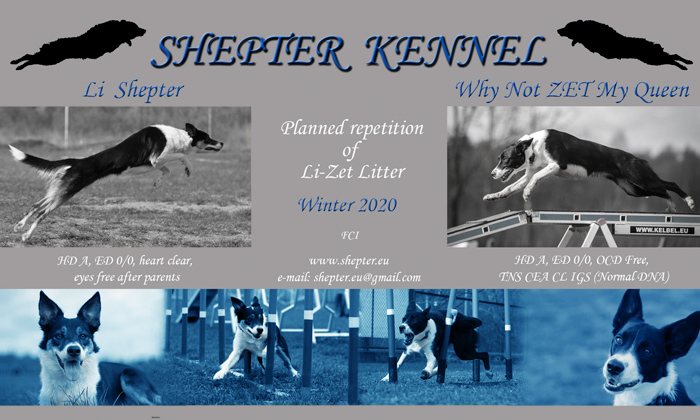 ***
A lot has been going on here:
Dust's mating was one big adventure and I still can't believe that the ultrasound revealed 2 little beans <3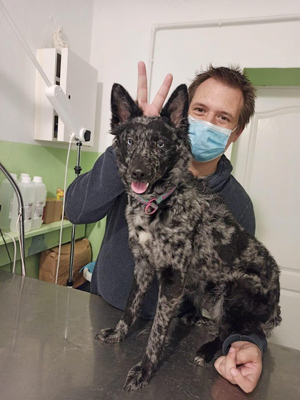 Rai took 2nd place with an excellent grade at an Obedience competition, thus receiving a promotion to class 1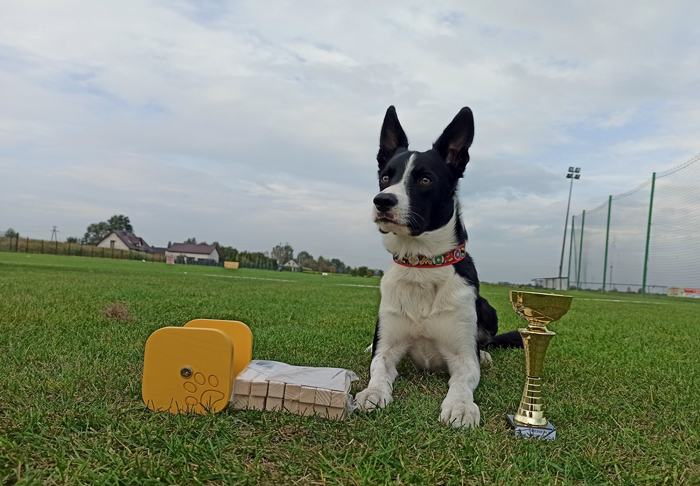 In Rally-O, Li and Rai had a total of 4 Excellent runs, some of them with podium places, while Rai and his team took a podium place at the Polish "Rally-O school and club competition Championship 2020"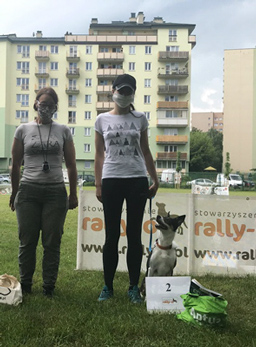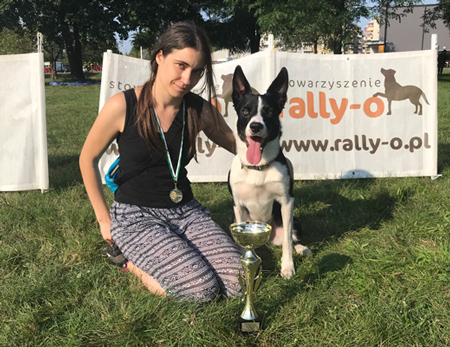 Bekon celebrated his 10th birthday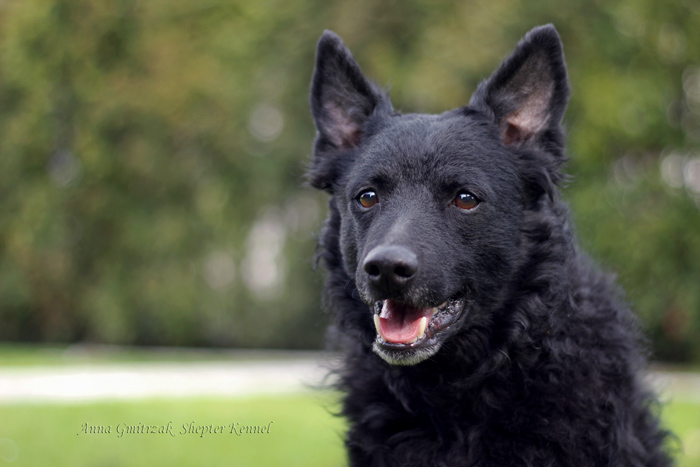 Puppies after Roz & Rai are growing nicely and already have names :D
Ready to Rock Muku Shepter

Ready to Rock Dark Shepter

Ready to Rock Siou Shepter

Ready to Rock Fugee Shepter

Ready to Rock Slash Shepter

Ready to Rock Sam Shepter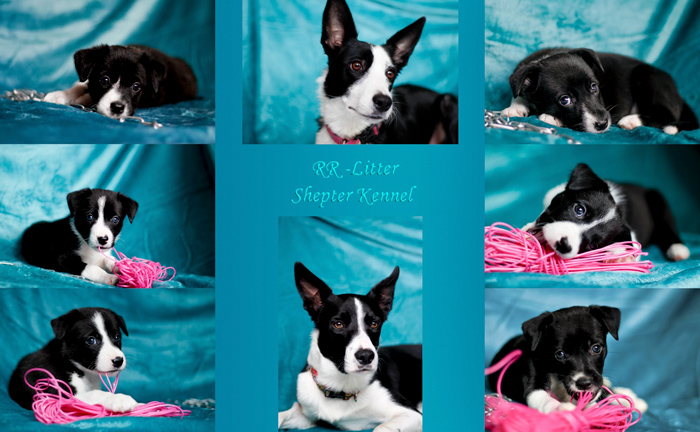 Li's kids from litters with Raider and Zet already start in competitions, some of their runs can be found at FB profiles of their owners
Rai's eyes have just been tested by vet they are clear
And, last but not least, a beautiful showcase image of Rai, courtesy of Klaudia Szymanska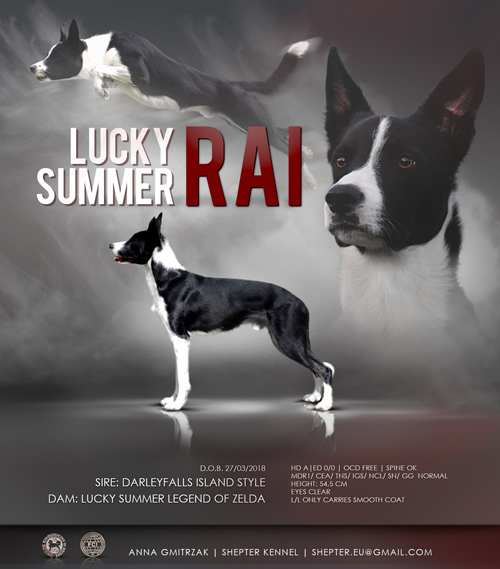 ***
After 10 years our Kennel is planning the 2nd Mudi litter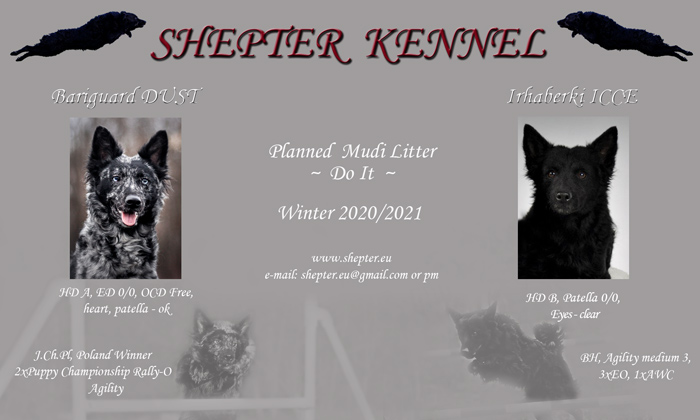 ***
LZ Littter (Lia x Zet) celebrate their 2nd birthday :) Enjoy their agility movie <3
New health results of Dust:
HD A, ED 0/0, OCD Free
Patella clear by Vet, Heart OK


***
Because of the Covid situation some of our puppy plans have been preponed to early autumn <3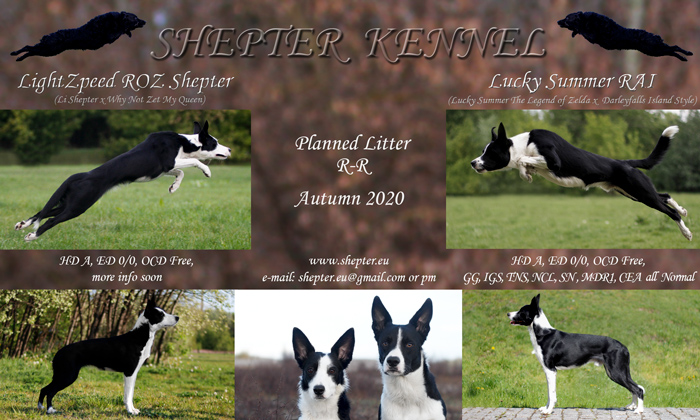 *
Agility video of Rai: https://youtu.be/TRjmqrg4VfA
new pictures of Rai
Agility video of Roz: https://youtu.be/6SjIbCVkkPw
Agility video of Li: https://youtu.be/RSVSFfLVDNU
Agility video of Dust: https://youtu.be/SUtX42bEIbM
These 2 handsome boys have had their spines x-rayed: Bekon at age of 9 and Rai at age of 2, and both are clear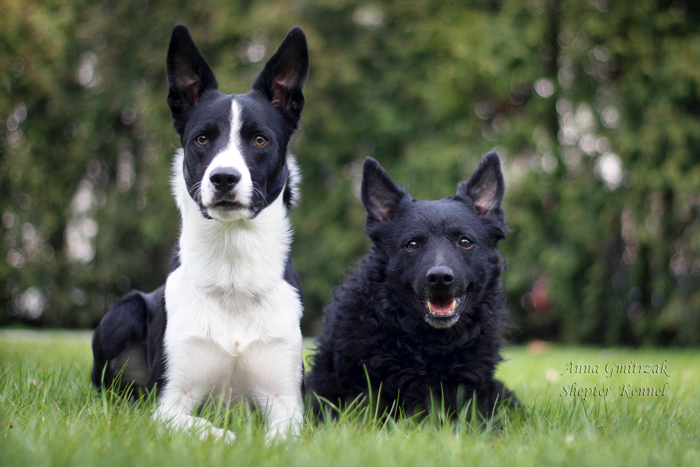 Li took 2x2place at ByeByeWinter agility competition
And she advanced to Class A3 as well.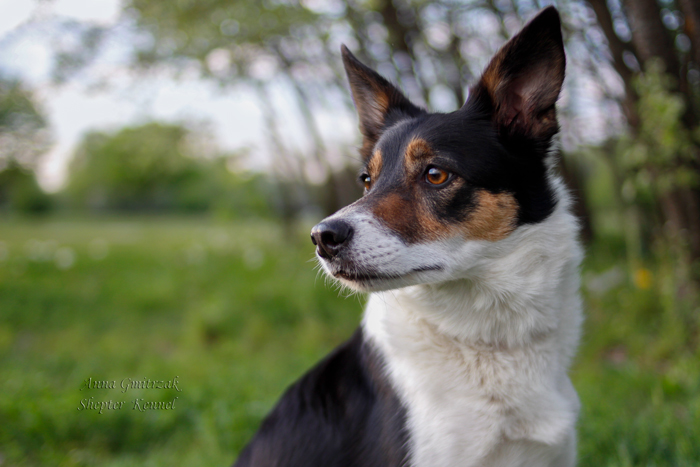 ***
We have another portion of news! And more is to be expected in 2020 :)
Agility video of Wia:
Agility video of Kai:
LZ ROZ Shepter health results: HDA, ED 0/0, OCD Free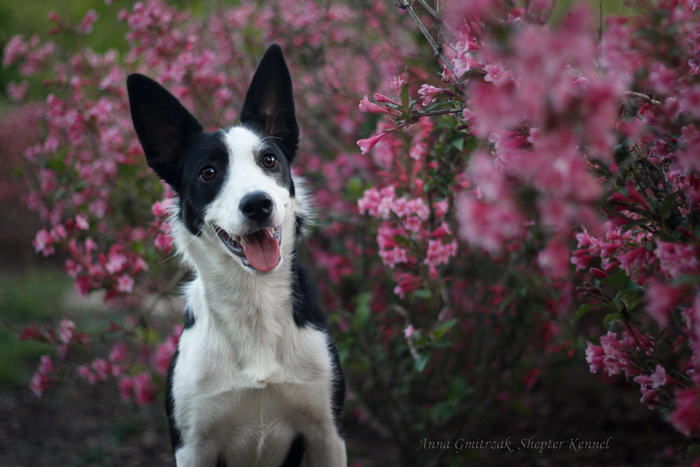 Dust became Polish Junior Champion and Polish Junior Winner'19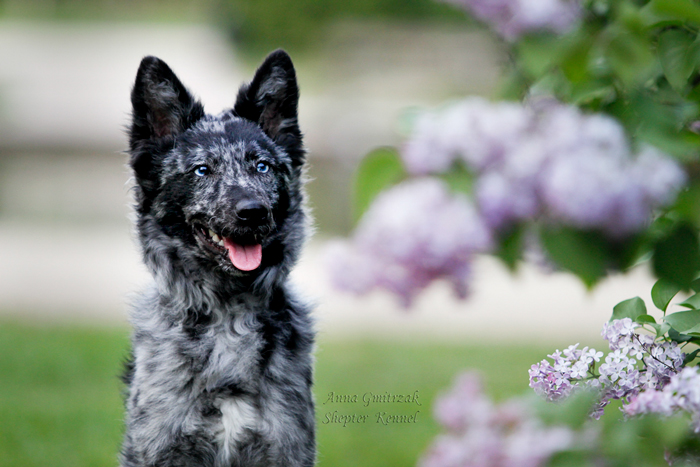 *
At 10 months of age LZ Lima Shepter passed Spanish socialization and obedience test required for competing in agility.
*
Rogue (Bekon's daughter) passed her social behaviour test soon after her 1st birthday.
*
Some of Bekon's progeny excpect litters in 2020 - I'm so happy that his genes will go on giving happiness to other people.
*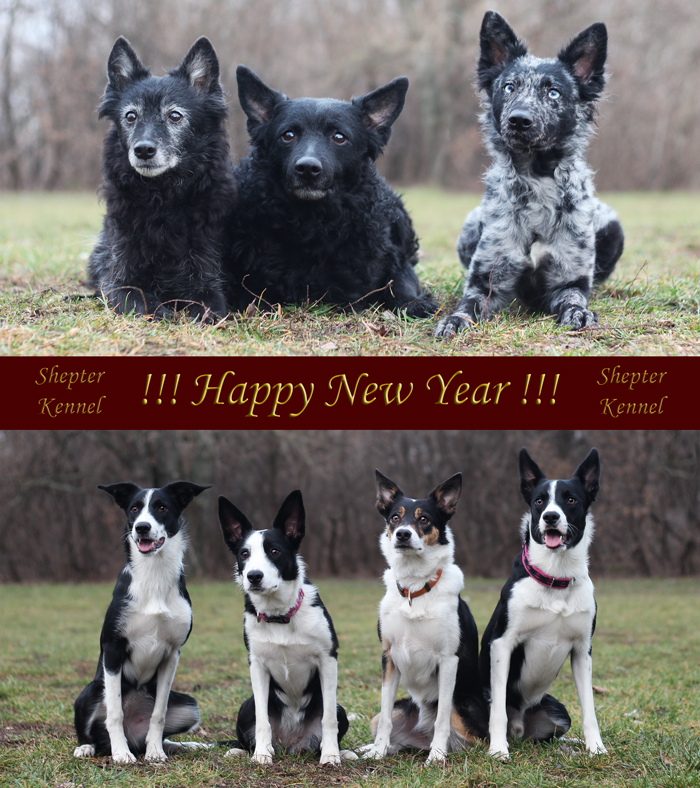 NEWS 2019
All puppies already have their own names :D
and soon they will go to new homes
Let me introduce LR Shepter Litter:
LET'S ROCK RYUJIN JAKKA Shepter
LET'S ROCK TRACY Shepter
LET'S ROCK TIA Shepter
LET'S ROCK TAIKA Shepter
LET'S ROCK TOSH Shepter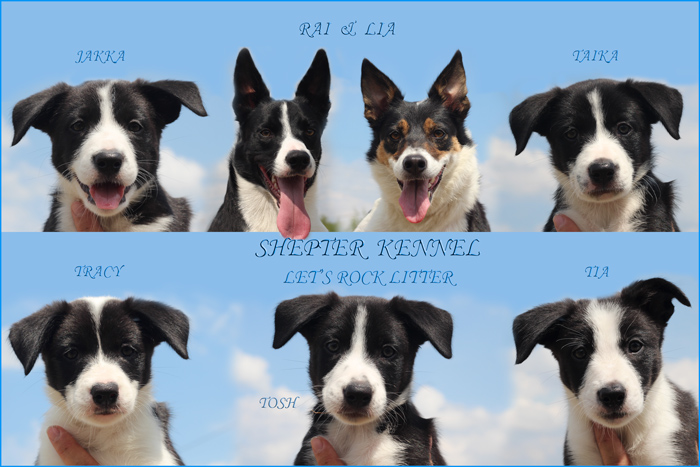 ***
We have so many good news
Health results:
Lucky Summer RAI
HD A, ED 0/0, OCD Free
DNA: MDR1, TNS, CEA, IGS, NCL, SN, GG all Normal
Rai is LL, which means that all his progeny will be smooth haired.
Sport results:
"Bekon" Kopiko Shepter got the Rally-O Chanpionship title.
His daughter "Dust" Bariguard Bekon Dust finished her Puppy Champioship twice - once with me, once with my boyfriend :D
"Roz" LZ Roz Shepter also finished her Puppy Championship :D
Dogs Shows results:
Kopiko Shepter finished his Veteran Champion title at the beginning of 2019
and also took the 1st place in the "Polish Top Dog" dogshow ranking 2018
"Kali" Irhaberki Bubos Banka ranked 3rd :)
Dust started her Junior Championship on CACIB dogshow in Kraków
***
LIA-RAI Puppies arrived!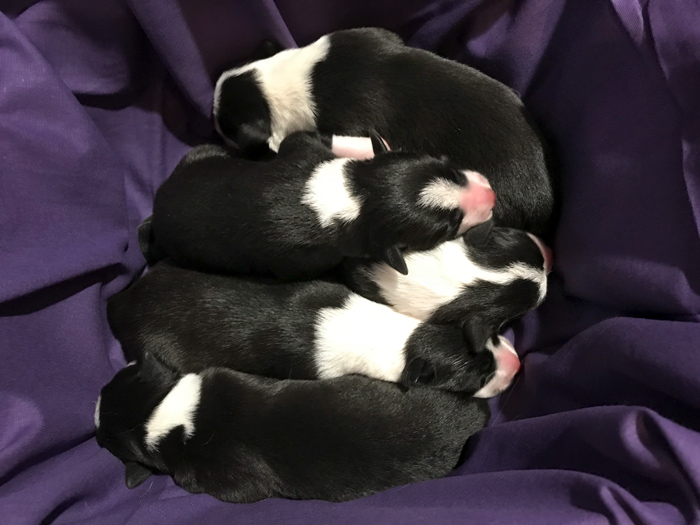 *
A sports Border Collie litter planned for summer 2019. More info soon.
*
Rai and Dust have their own profile pages
*
Son of Li, LR KAI Shepter took the 1st place with the best time at an agility competition.
*
New photos of Li's children:
the picture galleries can be found at the bottom of litter pages :)
*
Son of Bekon (Kopiko Shepter) and Elizabeth: Bariguard-Bekon Magneto "Mike"
was awarded the "Best Puppy" and "Club Winner" titles at his first dogshow in Hungary.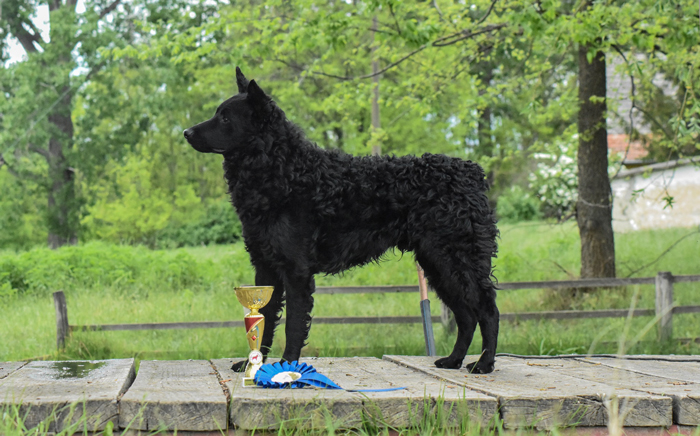 ***
This fall we are waiting for Bekon's next puppies, this time in the USA
Keep your fingers crossed for the next generation of great mudis!
NEWS 2018
Lia and Zet's puppies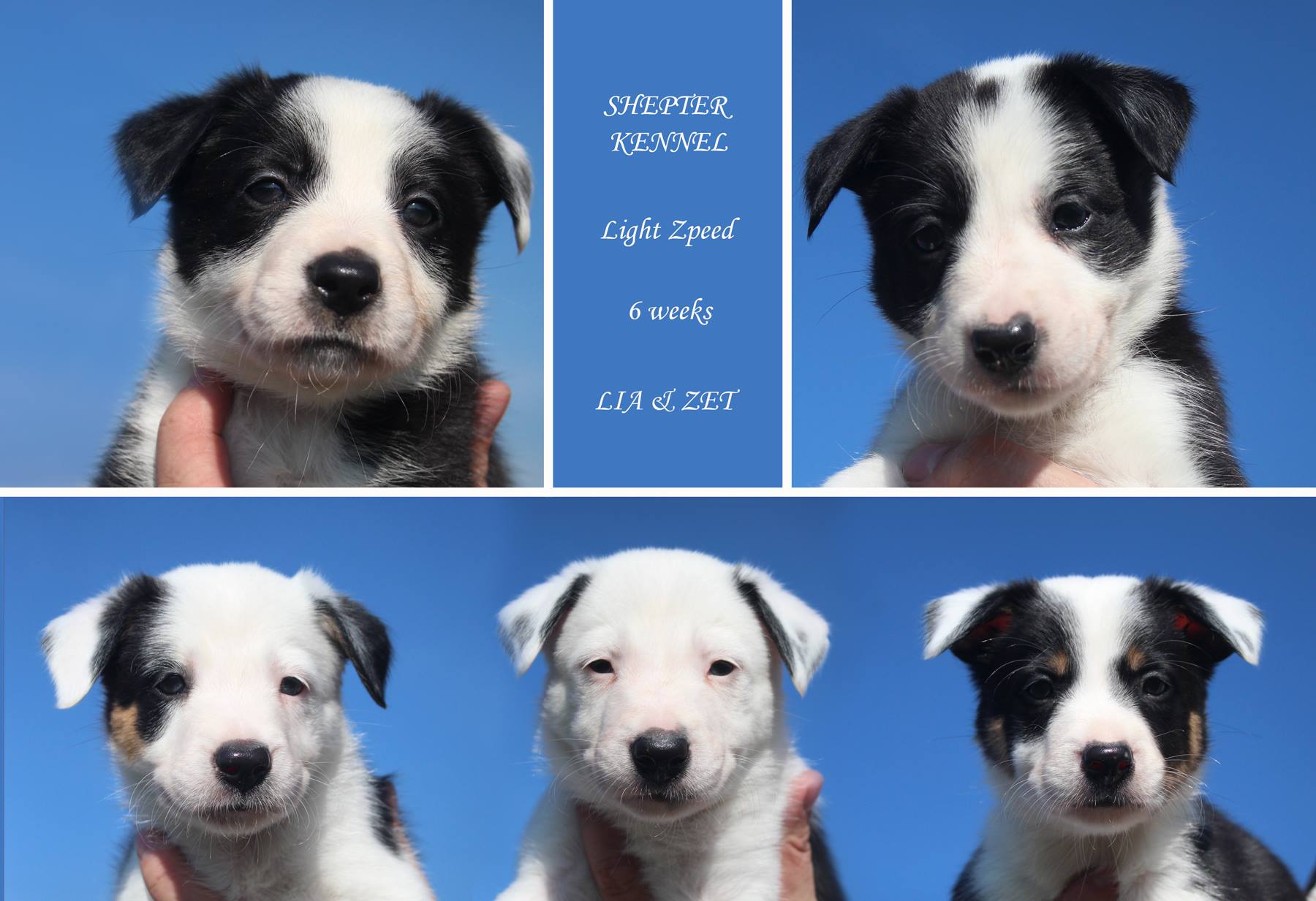 Bekon's offspring in Hungary: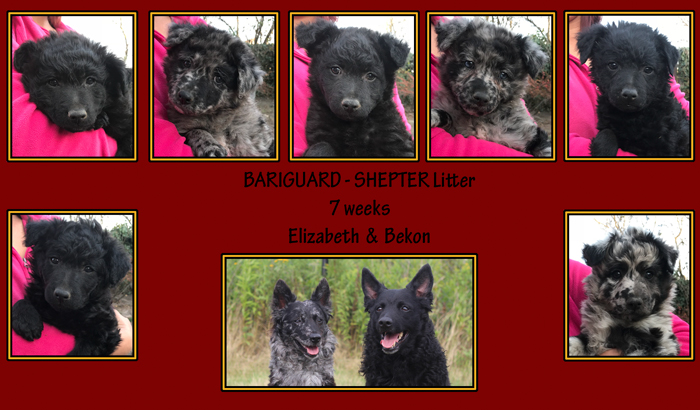 ***
17 September in Hungary 7 puppies (5 girls and 2 boys) After Queen Elizabeth and my Bekon were born
2 September 5 Border Collie puppies after Lia & Zet were born <3
***
We are pleased to announce Border Collie Puppy plans: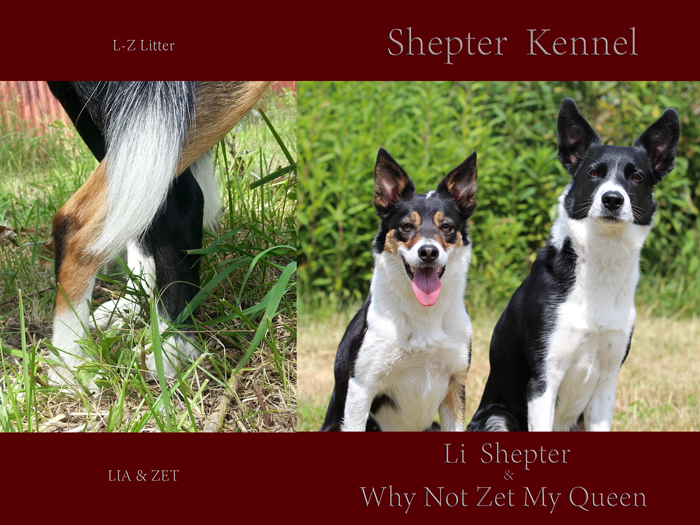 ***
We've got some mudi-news for you
Check out Planned Puppies
***
At the end of May Lia's first litter had their 1st birthday.
Happy Birthday my sweethearts!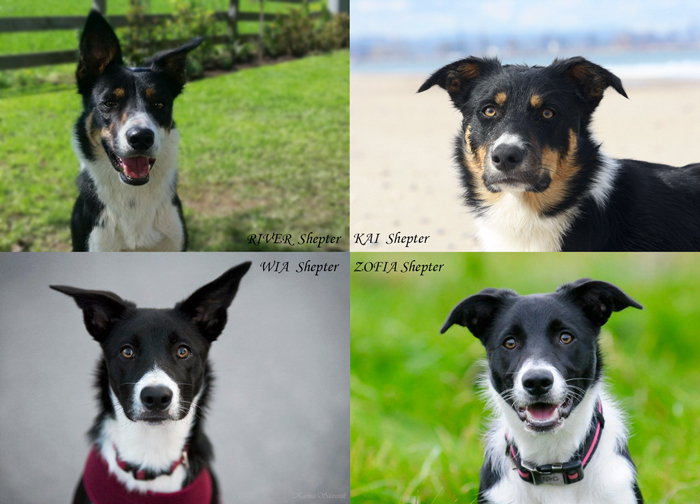 ***
Li - Agility competition
Li - Agility training
At an agility competition in January Li took podium places 3 times:
2x3rd place and 1x2nd place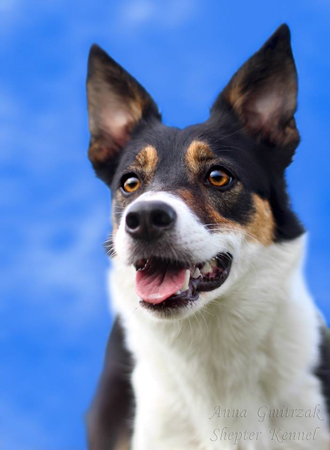 NEWS 2017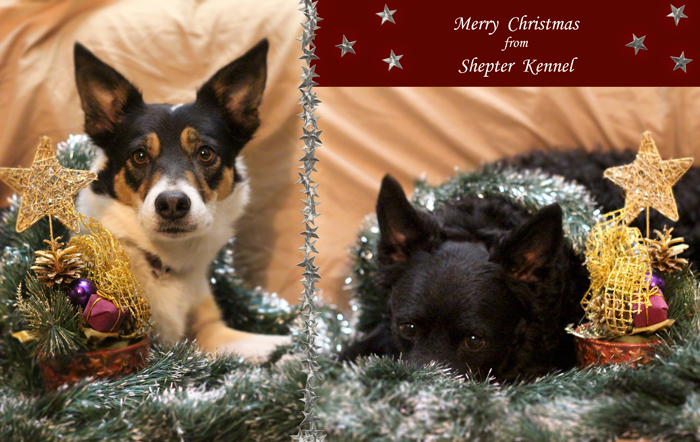 ***
Obedience Battle: Mudi vs BorderCollie
-Distance control - locked front-
At Polish National Championship Bekon took 2nd place in A3 for 21 dogs.
The best son ever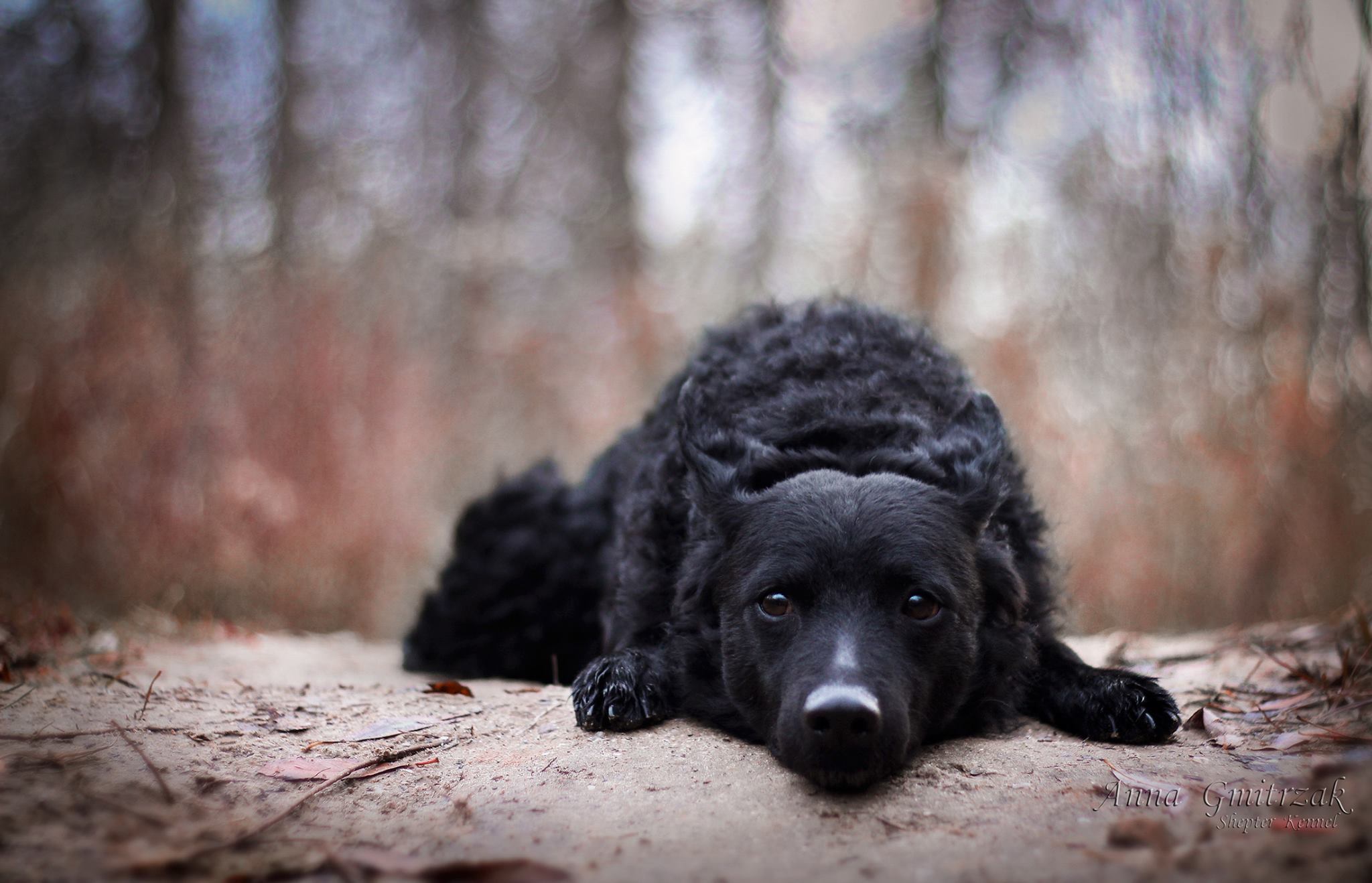 At the beginning of October, at an agility competition in Kielce, Lia advanced to A2 :)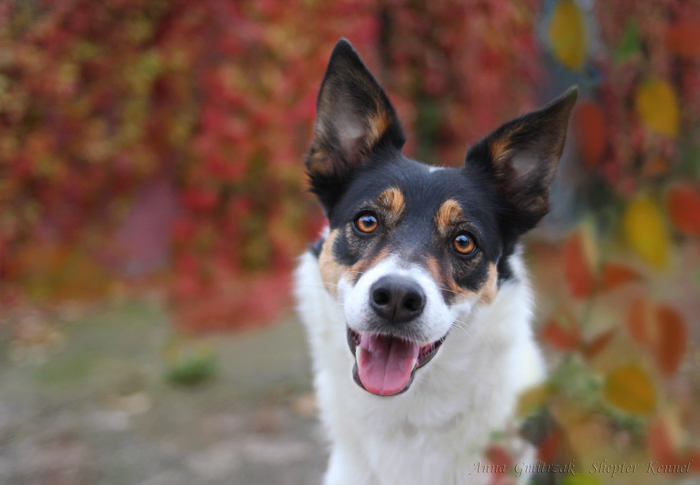 Lia and Bekon's 1st real agility training after a break:
***
Time to say goodbye and time to say hello to new adventures !
Time flies definitely too fast. From small hamsters to little piranhas. I wish you, you little Shepters, everything the best in your new path of life. Lots of happy days and lots of gold medals ♛ And you, my dear owners, have fun with my precious treasures, catch every breath with every day with them. You are great owners and I wish you the same fun and pleasure with Riv, Kai,Zofia and Wia that I have had with Lia ❤
All the best and lots of kisses to all of you ❤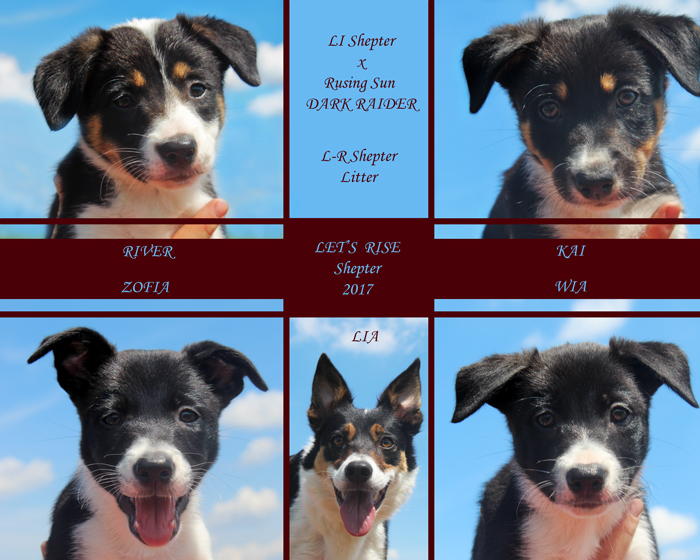 ***
I love these puppies, their courage, their moves,
their passion for playing, the fact they've been using pads since they were 3 weeks old.
And that's just the beginning of their way <3
Lia and Raider litter presents:
5 weeks old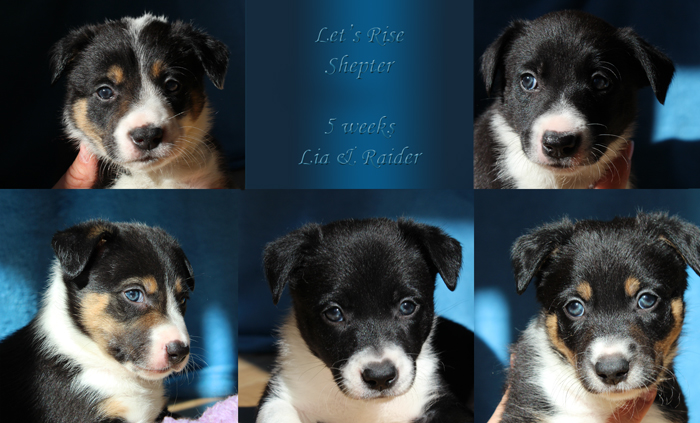 3 weeks old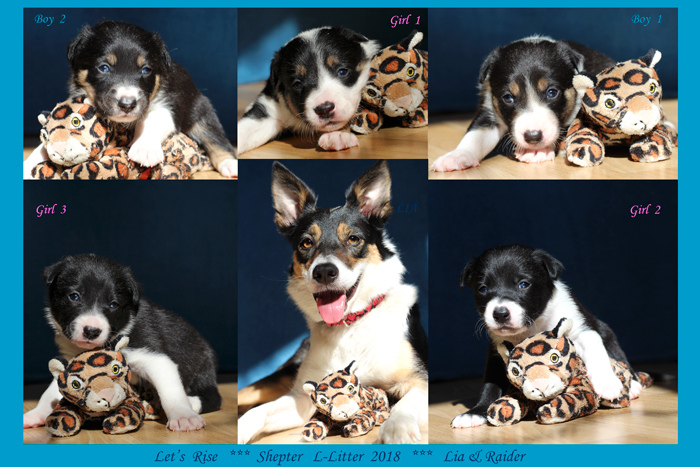 Puppies arrived :)
On 28.04.2017 five puppies were born after Li and Raider
3 girls and 2 boys
Li and the amazing five feel great :)
WELCOME L-Litter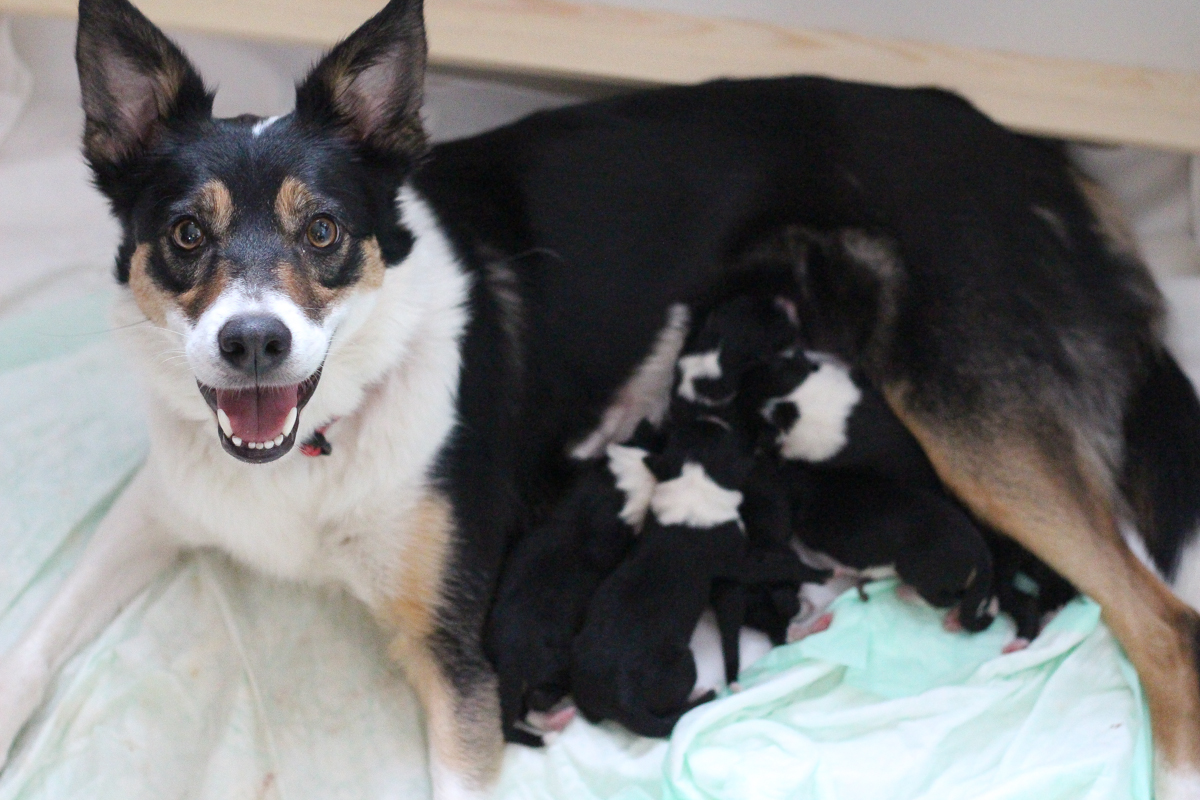 ***
Happy Easter Shepter Fans :)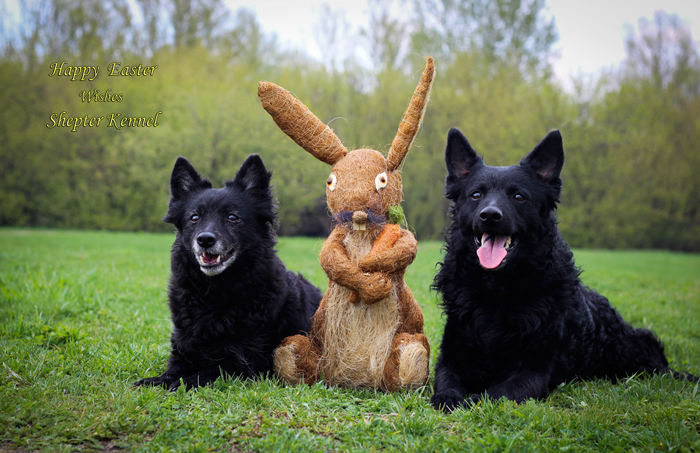 Lia and Raider on a date :)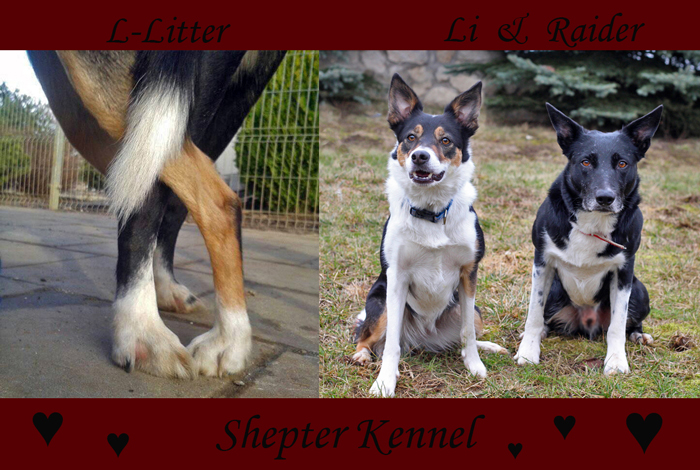 ***
Great news for the start of 2017. At age of six, the eyes of Kopiko
are still clear from cataract, PRA etc.

NEWS 2016
A little forgotten Lia's video from September/October agility competitions
I could talk how much I love her tight turns, her speed
and her light and tireless way of jumping
over and over again <3
Enjoy Lia's video to the rhythm of Sia:
***
Li Shepter officially advanced to Class 2 in Obedience !
On 23.10.2016 she got Excellent mark in Class 1,
with the 1st place and 312 points :)
***
On 16 October at an Obedience competition, my Funny-Bunny-Lia,
with her tail wagging happily and two barks,
took the 3rd place out of 17 dogs
with excellent mark and 275 points in class 1 :)
Video from the competition:
https://www.youtube.com/watch?v=lLtB4CH_nDM&feature=youtu.be
***
Planned Puppies 2017
We are happy to announce a planned Border Collie litter:
LI Shepter x Rising Sun DARK RAIDER
Puppies planned in 2017, for sport homes only.
For more information check out our "Puppies" page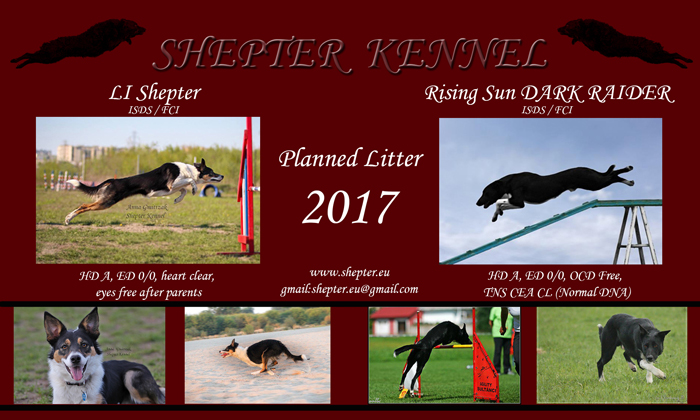 AUTUMN 2016
September was a month of Agility competitions
Li's achievements after 3 agi competitions
In Stare Babice Lia got her 2nd 'leg' to A2
Płock/Łąck - 3rd place in AO
SUMMER 2016
Kopiko finalized his last start in class R-O 3 taking the 1st place and
achieving the R3 Rally Championship title
***
Li has started officially competing in agility:
Agility competition Warsaw:
1st place in J0
2nd place in A0
2nd place in J0+A0
Agility competition Legnickie Pole:
3rd place in LA1
Li's speeds from the above competition :)
Warsaw 9-10.07.2016:
A0 - 6,13m/s
J0 - 5,21m/s
J0 - 5,75m/s
LP 16-17.07.2016:
A1 - 5,76m/s
A1 - 5,32m/s
JO - 5,29m/s
Li's competition video
https://www.youtube.com/watch?v=km4btHxfzzo&feature=youtu.be

SPRING 2016
How time flies... in March Raja turned 11,
while in May Kali turned 9 and Li 2 ♥
Here are the official health results of Li Shepter:
HD A
ED 0/0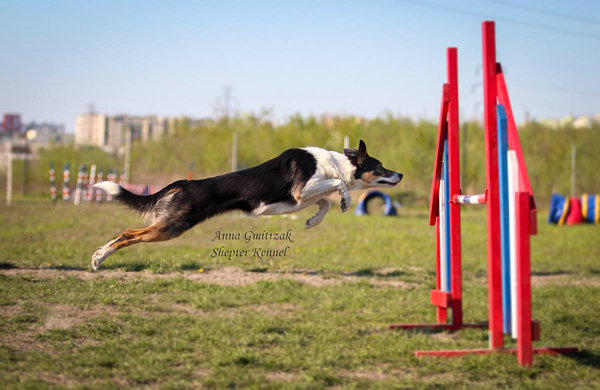 ***
In March, a little Shepter meeting took place :)
Bekon(son) Kali(mommy) Buki(daughter)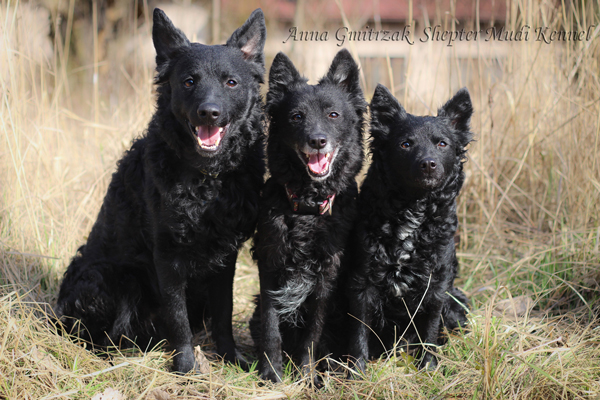 In reality Buki turned out to be as fast as in the videos;
I'm very happy that she belongs to the small group of the fastest mudis
Little (38 cm) and fast as a bullet Kabuki Banka Shepter: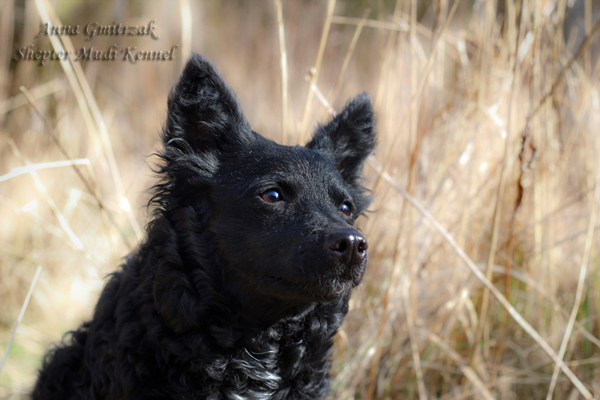 Perfect sport siblings:
Bekon - Kopiko Shepter (Ob 3, A3)
Buki - Kabuki Shepter (A3)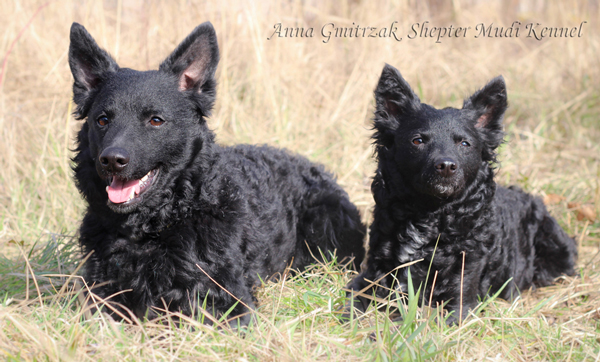 ***
In April Li and I went to a seminar with Martina Klimesova.
While Li was training her agility skills,
Kali met her sister Kiki (Agility World Champion)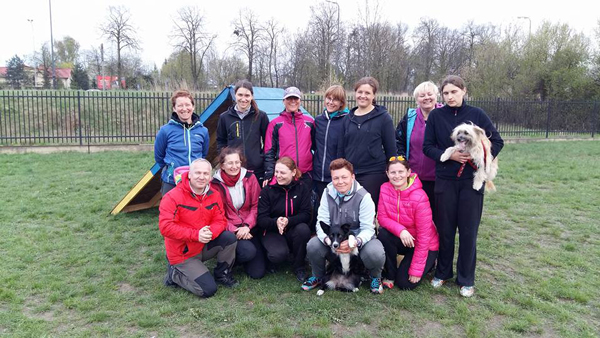 ***
I've always thought that my mudis' zones were finished very fast, but Li did them in a spectacularly short time. So short, that it seems unimaginable. And the result looks like that: